Culture Shock® Las vegas has three dedicated youth dance troupes divided by age group, each provides training and performance opportunities for dancers of various levels of experience and skill. In addition they provide a unique environment for personal and artistic growth as well as distinct outlet for community outreach and enrichment. Our youth dance troupes are led by Jennaia Roussel, Savannah Hinton, & Yanne Givens, dedicated directors and choreographers. 

Future Shock® is our apprentice dance troupe and provides youth ages 13 to 18 with substantial experience studying and performing urban dance forms. Our Culture Shock Troupe members often mentor these dancers. The family environment encourages teamwork, respect, and positive self-expression. Future Shock® dancers are required to maintain satisfactory grade-point averages and participate regularly in local community outreach events. Their performances often draw large, diverse audiences and are applauded for their high level of technical and artistic excellence. They are divided into two specialty teams who routinely perform together - on team specializing in Hip Hop choreography, the other in Hip Hop freestyle dance.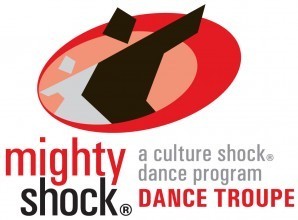 A training troupe for dancers ages 9 to 13 years old, mighty shock® builds a solid Hip Hop dance foundation. Troupe members learn challenging routines and grow as individuals working toward a common goal performing great routines at various community events and showcases. The teamwork and confidence that are displayed by these young dancers inspire youth and adults alike.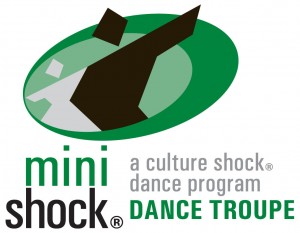 Mini Shock dancers show that you are never young to be innovative and learn to work hard. These troupes are a fun way for children 9 years and under to grow through Hip-Hop dance be exposed to the core values of the dance community, including self-worth and respect for others. 
Youth Audition Information
Culture Shock Las Vegas offers dance training, talent development, and year-round performance opportunities throughout the community, our own productions, and out-of-state performances. 
2023 Auditions
Saturday, January 28

Future Shock, Ages 13 - 18 at 12 PM - 2 PM
Mighty Shock, Ages 9 - 13 at 2:00 - 3:30 PM
Mini Shock, Ages 6 - 9 at 3:30 - 4:45 PM
Requirements:
Weekly Saturday rehearsals (times are close to audition times) and some Sundays (based on performance projects)

Troupe Fees are $45 monthly
Additional 4(four) studio Classes are required for training for the month ( $6 - 15 per class)

Student's GPA is at least 2.5
Scholarships are available, text 702-281-7588 for more info. 
Complete Digital Audition Form:  Digital Audition Form